August 10, 2020
Please download important Education Updates concerning opening of schools
---
As per New York State Department of Education's Recovering, Rebuilding and Renewing: The Spirit of New York's Schools-Reopening Guidance we have placed our REOPEN PLAN HERE FOR YOU TO VIEW.
While we still wait for confirmation from the Governor on the exact plan for September, please know that we are putting the health and safety of our students and staff at the forefront of everything we do.
---
Download our 20-21 School Calendar Here
EDUCATIONAL LEARNING EXPERIENCE
We offer 3 programs;
Ages 5-21
Formerly known as The Jean Black School, our school-aged program is a nurturing educational experience sculpted to meet the needs of children ages 5-21 who have been diagnosed with a developmental disability. The school features a state-of-the-art sensory room and a challenging curriculum including multi-sensory learning, opportunities for community integration and exploration, physical education, music, art and other co-curricular activities. Occupational, speech and physical therapy, counseling and life skills instruction are also provided. It is our mission to assist each child to develop the skills necessary to attain the highest level of self-esteem, independence, productivity, self-direction, and integration into the community as he or she chooses.
Each classroom is able to enroll 9 students, and is staffed by a teacher, and 3 to 7 teacher aides depending on the needs of the students. The program employs a "whole language" model. Many of our students are non-verbal; therefore information is presented to them verbally, in sign language, and through pictorial icons. The curriculum includes reading, writing, mathematics, science, geography, biology, social studies, adaptive physical education, and music as appropriate to the student's capabilities. Social workers facilitate parent activities and workshops for caregivers. A psychologist is available to develop and assist parents with the home adaptation of behavioral intervention plans.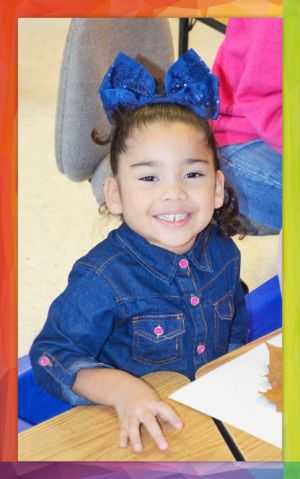 Preschool 
George Robinson Center (GRC) Preschool in Middletown – (845) 344-2292
Preschool Learning Experience (PLE) in New Windsor – (845) 564-1855
Celebrating Abilities
The Arc Sullivan-Orange Counties, NY Preschool offers children of all abilities ages 2.9 to 5 years motivating and enjoyable play-based instruction and experiences that encourage skill development and school readiness in a therapeutic environment. The Preschool is an integrated educational program for children who require special services to prepare them for kindergarten. The Arc has two separate sites: the George Robinson Center in Middletown and Stewart Airport in New Windsor
Individualized Education
In collaboration with the Committees on Special Education from local school districts, students in our programs are provided with an Individualized Educational Plan (IEP) based on their evaluation. This plan addresses all developmental and educational goals for the student and delineates the services and supports that will assist the child in achieving those goals. Parents are provided with frequent updates, quarterly progress reports and a complete review of the plan each year.
Program Highlights
Spacious fully-equipped classrooms, playgrounds and therapy rooms where children learn basic academic concepts and explore new skills New York

State certified and licensed teachers and therapists

Experienced school psychologists, social workers, licensed nurses, certified teaching assistants, and classroom aides who have all been cleared through the NYS background screening process

Approved by the NYS Department of Education with a curriculum based on NYS Core Curriculum Pre-Kindergarten Learning Standards

Structured individualized teaching methods which incorporate positive behavior support techniques as needed

Transportation to and from school provided by school districts

Parent workshops led by our social workers

Field trips to local farms, museums, and parks

On-site special events including puppet shows, animal programs, visiting artists, musicians and yoga

Adaptive physical education at indoor and outdoor recreational areas, free play on playgrounds

Both full-day and half-day sessions are offered depending on the needs of the child
Children need not be toilet trained to attend the preschool program.
Related Services
Our team of therapists helps children remediate developmental delays through a variety of specialized therapies including:

Occupational Therapy to address fine motor and sensory needs

Physical Therapy to develop gross motor skills

Speech Therapy to improve communication, articulation and pragmatic language development

Counseling to nurture social and emotional growth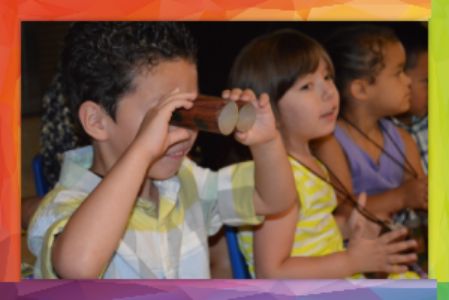 Integrated Daycare (3-5)
Curious Cubs Daycare in Middletown is a licensed daycare program available to all children between the ages of 3 and 5 years old. It is open to children with and without disabilities. The daycare operates Monday through Friday 7:30a.m. – 6:00p.m. Curious Cubs opened in August of 1997 and has continued to grow and prosper. The dedicated and experienced staff provides the children with an enjoyable and developmentally appropriate educational experience. The academic and learning based curriculum includes a variety of themes that combine phonics, sensory activities, physical education, music, and developing of social skills.
This comprehensive daycare at our modern, secure campus, which includes a gym and outdoor playground, is augmented by field trips and celebrations for special holidays and events. AM and PM snacks are provided, nursing care is available, and staff members are trained in CPR, First Aid, and MAT. A regard for each child's personal development and an understanding of the compassionate nurturing that each child needs to excel is the foundation of our program. We partner with parents to share communication and celebrate abilities.
An experienced and certified teacher leads this dynamic daycare, which shares the campus and administrative oversight of The Arc's Preschool Learning Experience at the George Robinson Center for Child Development, Middletown.
The 3 and 5 Year-old Room has the capacity for 12 full time 3 and 5 year olds. The state mandated ratio for this room is one adult for every 7 children. The daycare center is open 52 weeks a year, closing only on the following holidays: New Year's Day, President's Day, Memorial Day, Fourth of July, Labor Day, Columbus Day, Thanksgiving Day, the Friday after Thanksgiving and Christmas Day. The daycare is open all other holidays and weekdays of the calendar year.