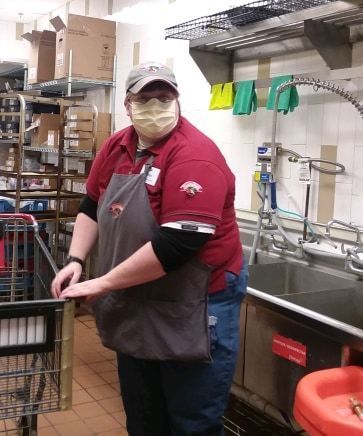 School-to-work mentors provide support to high school students with disabilities as they explore work opportunities, while learning transferrable skills critical to their future career development path. Students will also learn how to foster relationships, gain confidence in their ability to solve problems, and self-advocate. 
Our school program offers three components: Career Exploration, Transition Services, and Summer Youth Employment. We prepare students for work by focusing on their strengths and areas of interest, while they gain knowledge of various career options in the community. 
We utilize the NY State Career Development Occupational Studies (CDOS) and Skills and Assessment Commencement Credential (SACC) as a quarterly assessment tool that tracks student's progress and hours required for graduation. 
Career Exploration allows students to observe people performing various job tasks while working. Generally students experience three to four community sites during the school year, to assist them with the development of a career path that is the right fit for them. 
Transition Services prepare students and their families for eligibility with adult services. Students and their families are strongly encouraged to apply for eligibility while they are still in high school. The Arc Greater Hudson Valley and the school district guide families to the appropriate adult service provider and join them on the process to ensure they have found the right service provider. 
Summer Youth Services are offered to youth through current funding opportunities from our various partnerships with ACCES-VR, local school districts, and Dutchess County Department of Community and Family Services. 
For more information about our School to Work and Transition Services and other opportunities for student enrichment, contact Joan Sczerba, Transition Coordinator, 845-635-8084 Ext. 21149 or JSczerba@arcghvny.org.