The 2021 Catskill Cup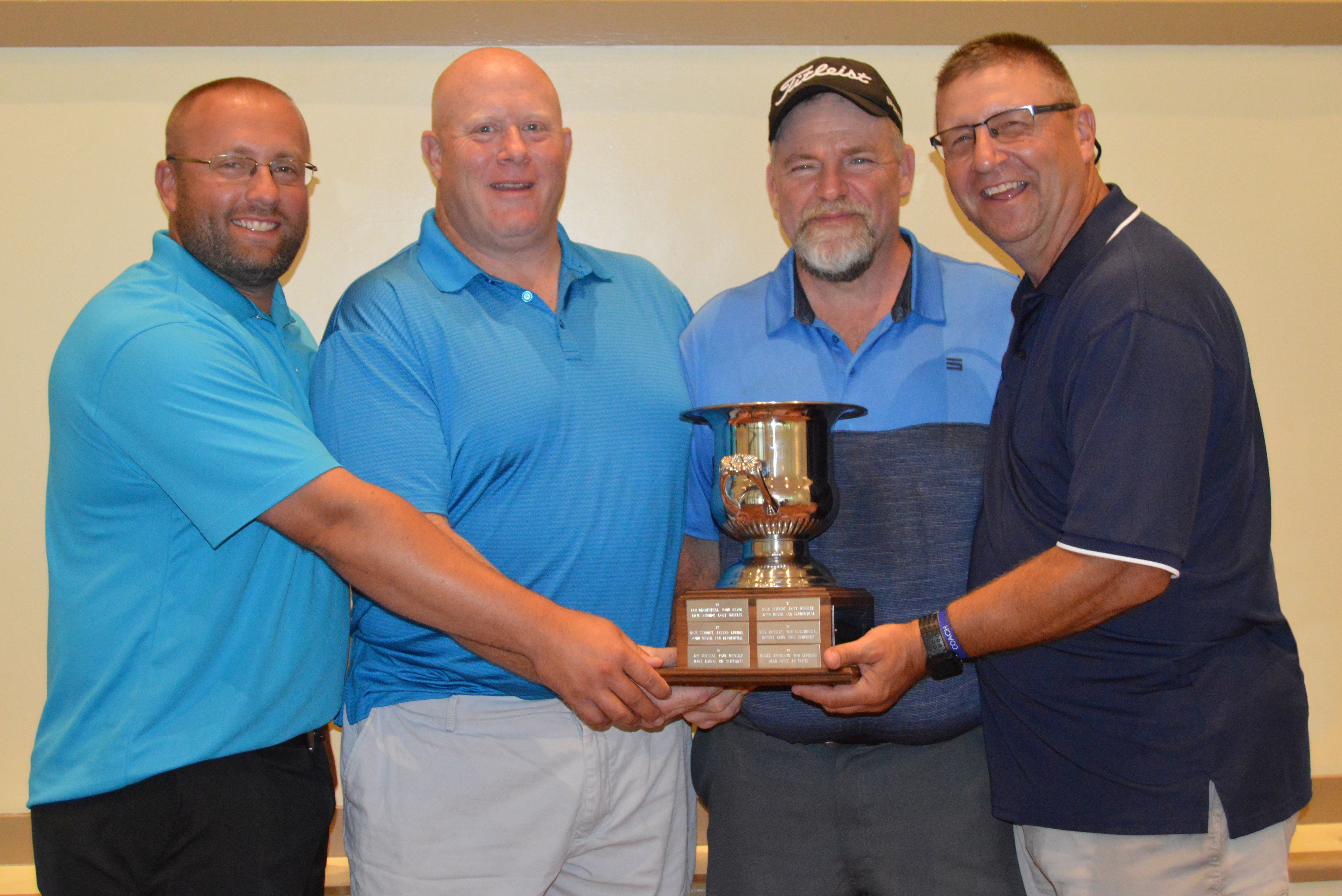 The Catskill Cup was held on July 18th. The tournament had to be stopped after 6 holes due to excessive rain and flooded tees and greens.
We still calculated the scores and had a winning foursome. Winners pictured above from left to right: Joe Meyer, Kort Wheeler, Rich Schmidt and John Meyer.
Join us for Sullivan County's favorite golf tournament,
the CATSKILL CUP.
Schedule:
11am Registration
11:30 am - 12:30 pm Box Lunch
11:30 am Putting Contest
12:30 pm Shot gun start
Approximately 5 pm Cocktails on the patio with appetizers and awards
Registration is closed
Weather:Considerable cloudiness with occasional rain showers. High 74F. Winds WSW at 5 to 10 mph. Chance of rain 50%.

All proceeds benefit The Arc Greater Hudson Valley and people the people we
support with developmental disabilities.
This year's tournament will be held on:
SUNDAY, JULY 18, 2021
At the Villa Roma Golf Course in Callicoon, NY
ENTRY FEE $165 PER GOLFER
Entry fee includes:
Quality Golf Shirt, Greens Fees, Golf Cart,
Putting Contest, On-Course Refreshments, Gifts,
Lunch, Cocktail Hour with appetizers, and Prizes. 
Shot Gun Tee off at 12:30 pm
We are pleased to return to our usual tournament this year with a shot gun start at 12:30 pm.  Instead of an indoor dinner and awards ceremony, we will have an outdoor Cocktail Hour with complimentary drinks and plenty of appetizers. Awards and prizes will be given at that time.
We are requesting that all golfers pay in advance at time of registration in order to limit long lines and crowding. We will be offering raffles again this year.
For Questions  call 845-513-5720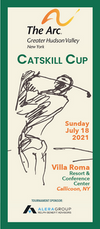 Thank you to our Sponsors:
Register to Golf Here: