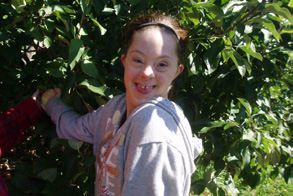 Rec & Teen Respite Program
The Arc of Greater Hudson Valley offers families and caregivers who support individuals with intellectual disabilities opportunities to refresh and rejuvenate on most evenings and weekends. Family members can enjoy peace of mind knowing that their loved one is safe, happy, and having fun – so they can enjoy a temporary breather in their important role as primary caregivers.
With safety as a prime foundation, our skilled team offers a monthly recreation calendar where members can choose from a variety of events within the community. Whether they'd like to exercise, go shopping, walk in a park, visit museums in New York, or dine around town, we have the perfect social solution.
This member driven social club is by far the coolest club around. We create both opportunities for our members to spread their wings and for families to communicate with other families to help share information and experiences – giving caregivers valuable resources and tools for the greater good.
Eligible individuals reside with family or on their own in the community.
If you have any questions, please feel free to call:
Emily Green-Swinnich - Coordinator of At Home Family Supports 845-471-8876 ext 22176 * Please do not leave your RSVP on this ext.
OR you can leave a message on the RSVP line 845-471-8876 ext 22421
DOWNLOAD ATTESTATION FORM HERE
Download our September Calendar HERE!