The Arc Greater Hudson Valley explores Career Options for people through our Supported Employment Services Division, in partnership with businesses throughout Sullivan, Orange, and Dutchess County. Our Employment Services model utilizes an employment developer to assist with job placement and a job-coach who provides support to the people in the form of job-site training, on-going assessment and follow-along for as long as necessary in order for the people to maintain employment.
Specialized services include job readiness, skill assessment, resume development, career exploration and counseling, job development, on the job training, and follow up services.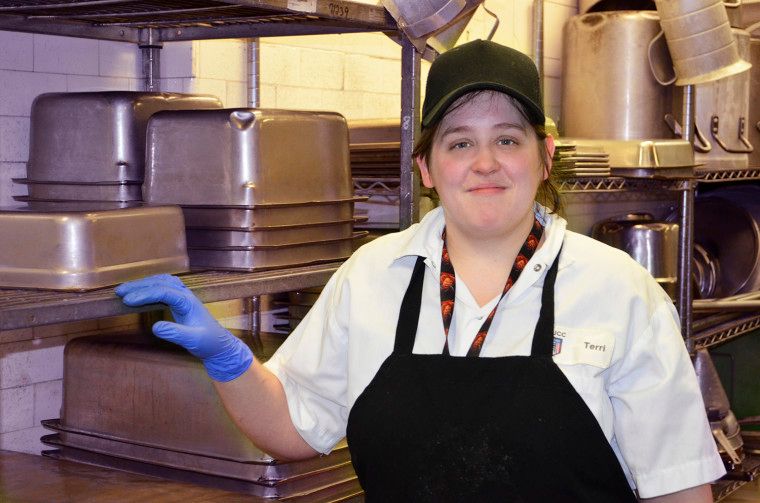 Employment Services, and Supported Work Opportunities
Individual Placement: A person with a disability is placed in a job in the community and paid by the employer. The Arc Greater Hudson Valley provides support and training through a job coach for the remainder of that person's employment.
Pre-Vocational: Provides opportunities for people with developmental disabilities to learn basic work skills through specialized job training. This program focuses on developing the basic work skills/ethics and social appropriateness for work in the community. 
Performance Based Placement: Similar to an individual placement, a person with a disability is placed in a job in the community and paid by the employer. However, instead of a job coach providing training followed by support services, the job coaching ends after 90 days of employment, at which time the person works totally independently.
Enclave Model: A small group of no more than 8 people with disabilities work side by side with non-disabled people while being supervised by a job coach and usually paid by the agency providing support services.
Mobile Crew: A small group of no more than 4 people who do service jobs in the community with the supervision of a job coach. This group is often working in areas where grounds maintenance and custodial work is available.
Employment Training Program (ETP)
Our Employment Training Program (ETP) offers an opportunity to work in an internship that will lead to permanent employment in a community business. During the internship, wages are paid through ETP while the intern learns the skills needed for the job. ETP is a comprehensive process that includes: job assessment, discovery, creating an employment profile, job development and on-the-job coaching – while building confidence and successful employment in the workplace.s.
Dream Jobs
Dream Jobs is a program that assists Special Education High School students with job readiness in a classroom setting. Students work with a job coach to become prepared for work, learn how to search and apply for jobs, interview skills, proper work attire, and job maintenance skills. The ratio of students to coach is 5:1.
ACCES-VR
ACCES-VR provides vocational rehabilitation services and opportunities to work in jobs integrated within the community for people with disabilities.
Pathway to Employment
Pathway to Employment services started in October 2014. It is a person-centered employment planning and support service that provides assistance for people to obtain, maintain or advance in competitive employment or self-employment. The program offers people with developmental disabilities 12 months (278 hours) of job readiness, job trials, job previews, and volunteer opportunities in group and individual settings in the community. It focuses on matching people's interests with job skills for future employment. With the start of this program we are looking to team up with local businesses and volunteer organizations so we can give people opportunities to develop skills necessary to become competitively employed.
Employment Services Main Offices
Employment Services Sullivan and Orange Counties Office: Director – Julie Bell
28 Bull Rd
Campbell Hall, NY 10916
Phone: 845-427-2077 x 2102
Email: Jbell@archvny.org
Employment Services Dutchess County Office: Director – Linda G. Campbell
4277 Route 22
Wassaic, NY 12592
Phone: 845-373-9656 
Email: lgcampbell@arcghvny.org